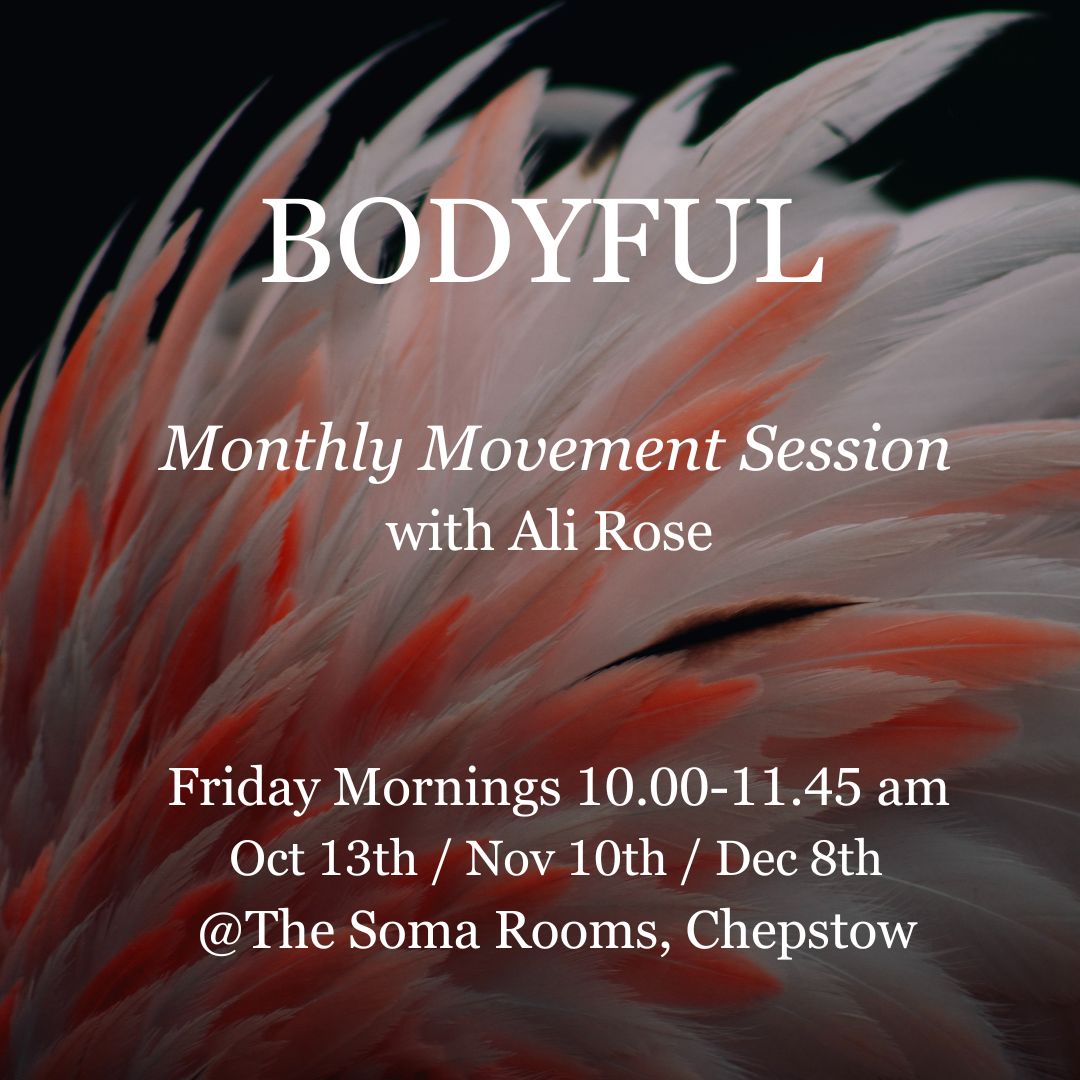 BODYFUL is an eyes closed and barefoot movement session that brings you back in touch with yourself without demand; a movement enquiry that's about being with rather than doing to your body.
Letting the body choose its place to begin either standing, sitting or lying, awareness will come inward as you attend to the inner ebb and flow of impulse to move or find stillness. Led by Somatic Therapist Ali ROSE you'll be guided to meet the unique body stories of your flesh and bones and the the wisdom they hold. At times our movement will be supported by music and at other times by silence. We are exploring the landscape of the body as the place where we experience our thinking, feeling, relating self; our intention is not just to demystify the body but embody the mystery that we are.
There will be some time for self-reflection and partner sharing as we practice the art of witness listening.
All welcome – leave your expectations at the door with your shoes!
For more information click HERE
£20.00 booking essential by email to ALI
Monthly Fridays 10.00-11.45am / Oct 15th/Nov 10th/Dec 8th/ Jan 12th