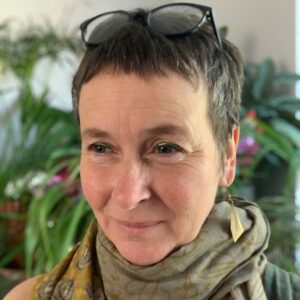 Passionate about somatic approaches to therapy, movement, bodywork and meditation I founded The Soma Rooms to become a hub for holistic therapies where body and mind are no longer separated.
With over a decade's experience of teaching moving bodies and six years part-time professional study as a somatic therapist and yoga teacher, you will benefit from the depth and breadth of my knowledge and experience. Working from Chepstow and Bristol, I also teach small group movement sessions and embodiment workshops aswell as assisting on the IBMT Diploma training in Totnes. As a therapist and teacher my aim is to restore your connection to the body as home of yourself and all your experiences. My approach is both scientific and holistic, and my work is infused with philosophical and soulful thinking.
I am delighted to work alongside other well qualified and experienced independent therapists here at The Soma Rooms aswell as hosting a variety of interesting events that support soulful living in challenging times.