WELCOME TO THE SOMA ROOMS
Never has it felt more important to look after our physical and mental health. Inspired to bring body-mind therapies under one roof, Ali ROSE welcomes you to The Soma Rooms in the heart of Chepstow.
Would you like to feel more in touch with yourself?
Your body is the place where you experience yourself, your sensations, your emotions and even your thoughts, and my aim is to restore you're connection to and curiosity for this wondrous body-mind!
Working with the body is an effective approach for many people, be it for pain, anxiety or personal growth. In 1-1 Somatic Therapy we integrate body-mind approaches and can use a range of skills that suit your needs and preferences, including movement, talk and touch therapies, with an aim to restore your sense of wellbeing.
I also offer small group Therapeutic Movement sessions which are practiced lying on mats using slow and simple movement that works deeply in the body to create real change. I look forward to welcoming you to The Soma Rooms.
Ali Rose offers 1-1 and small group classes in the comfortable and fully equipped space of The Soma Rooms. Bodywork therapies are also on offer by independent practitioners.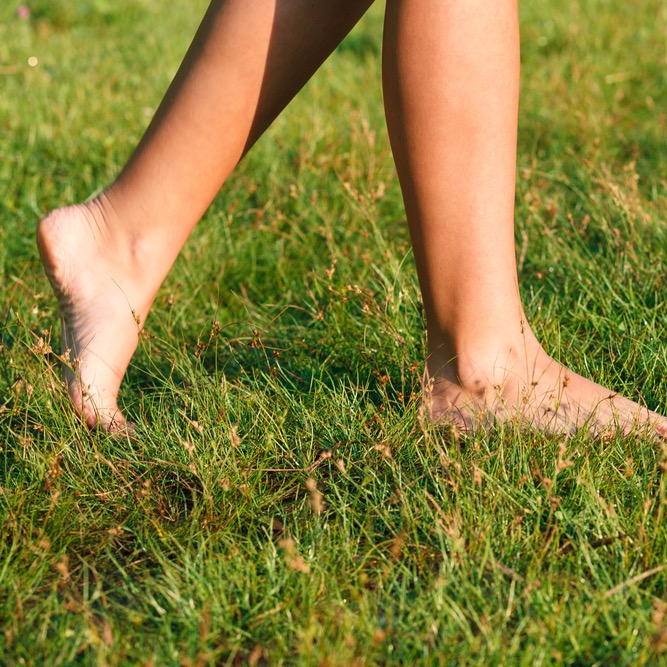 Hips, Hamstrings and Happy Feet
Ideally, as our feet meet the ground we want our legs to freely channel the re-bounding energy to our hips and our spine, sadly not the reality for many us. […]