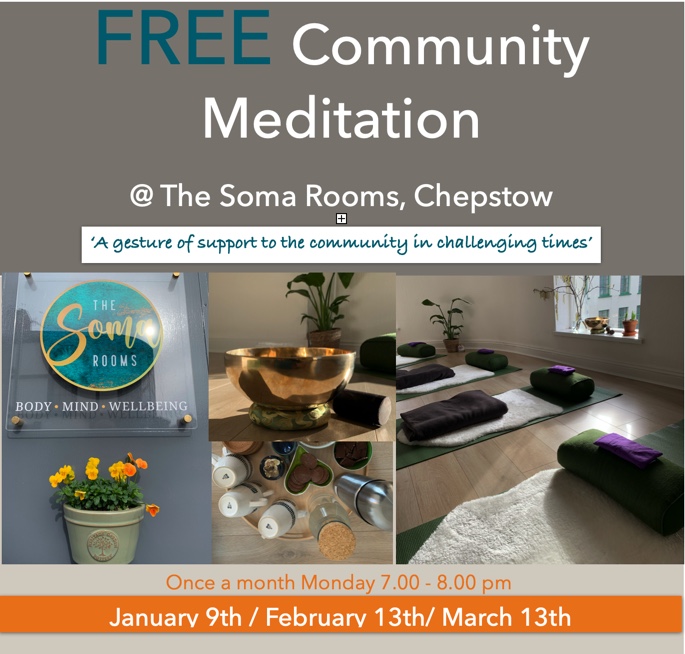 Deep Rest Meditation
'Meditation is like water that anyone can drink out of any jar, whether golden or earthenware; it is inexhaustible'                              (J Krishnamurti)
A monthly FREE Deep Rest meditation session as a gesture of support to the local community in challenging times.
What is Deep Rest meditation? In this approach you are encouraged to lie down (you may also choose to sit), using all the comforts of our fully equipped space.  A partly guided practice, we take our attention  to the inward experience , and soften the tensions of body-mind to absorb deeper to our direct experience.
Somatic Meditation can calm the nervous system, help with anxiety and promote better sleep, re-charging you at a deep level.
These meditations are philosophical, seasonal and soulful, this is meditation for the love of it!  I look forward to sharing quiet company with you in this small group session.  The session is FREE but booking essential by email
Future dates: Monday March 13th 7.00 -8.00pm
Click here to find out more about Deep Rest Meditation.