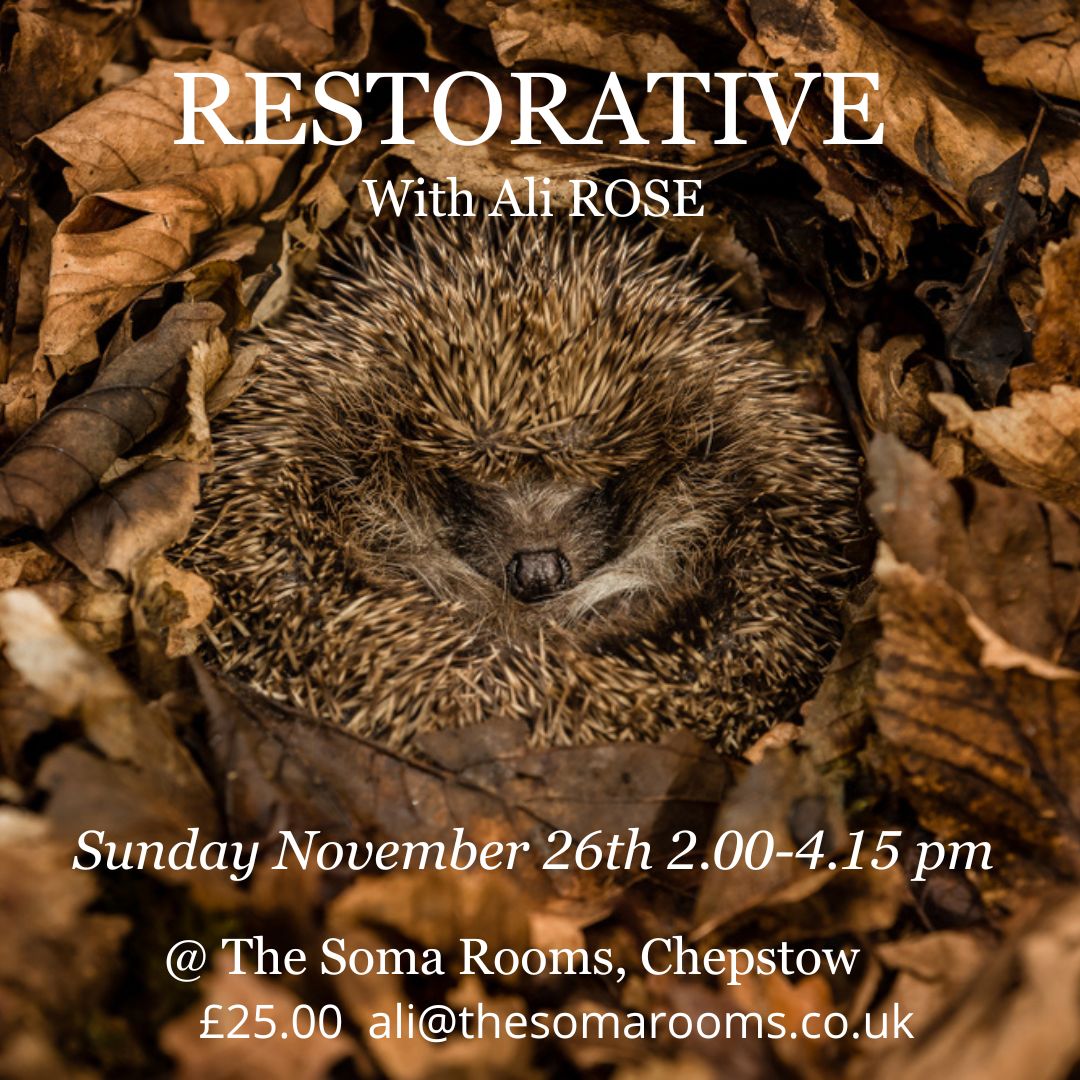 An afternoon of Restorative yoga as the seasonal wheel turns; can you feel Autumn's out-breath as the leaves change from green to gold? We might imagine the earth is harvesting the last of the sun's energy and drawing it inwards, closer towards herself to rest and nourish her roots.  
What can we learn from the leaf as it releases? For me the metaphors are of daring to sacrifice what we are for what we can become; to fall gracefully; to trust that what is released becomes transformed and renewed – that life is born out of death.
Can we let cyclical wisdom be our teacher and follow this seasonal misty mellowing and ripening fruit to teach us how to rest and restore?
This will be an afternoon of restorative yoga, with blankets, bolsters (and more!) to support your body-mind to dial down towards a state of rest and digest. Interwoven with soulful wisdom, enjoy the benefits of an experienced teacher and a fully equipped space in this small group Sunday afternoon session.
"Breath flows in, breath flows out. Travelling always the curving path of the Goddess' (Vijnana Bhairava)
£25.00 Booking essential Email ali@thesomarooms.co.uk